To achieve this, our writer / director Tony Walsh wanted to showcase the cutting edge technology and animation techniques in a humorous and dynamic style. Because of the the highly competitive space of web advertising, we had to get the audience's attention in the first 7 seconds and keep it the whole way through with jokes, a moving camera and tight pacing.
Firstly, our cinematographer Brian Loewe worked with Steadicam operator Alex Shultz to plan and execute a slick opening of 4 shots. Then this was seamlessly stitched together and embellished by our talented VFX artist Matthew Sawyer.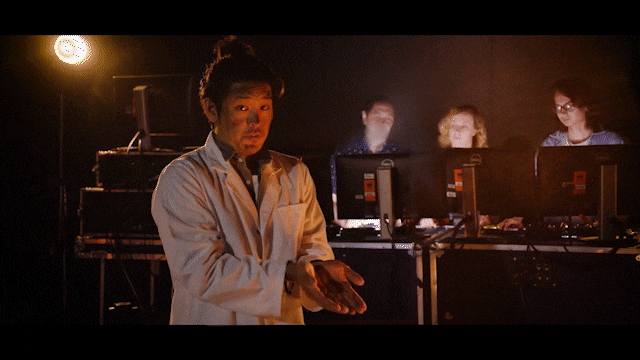 To demonstrate the animation in our 'Animation course web advertisement, we hired Pearce Hoskinson to illustrate and animate the robot scene, with our director Tony giving us his best friendly neighbourhood automaton impression.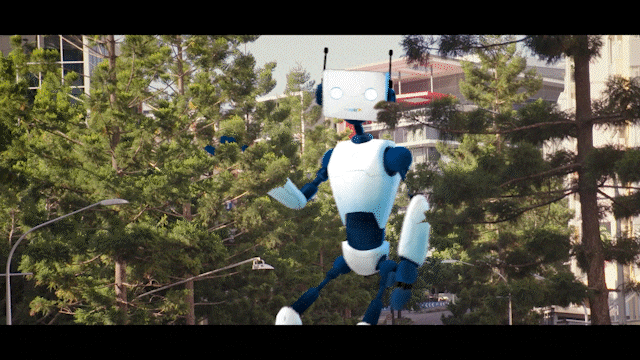 This video was run as a paid ad across YouTube, Facebook and Instagram in early 2021 to raise the profile of the course and attract the best and brightest students to QUT.